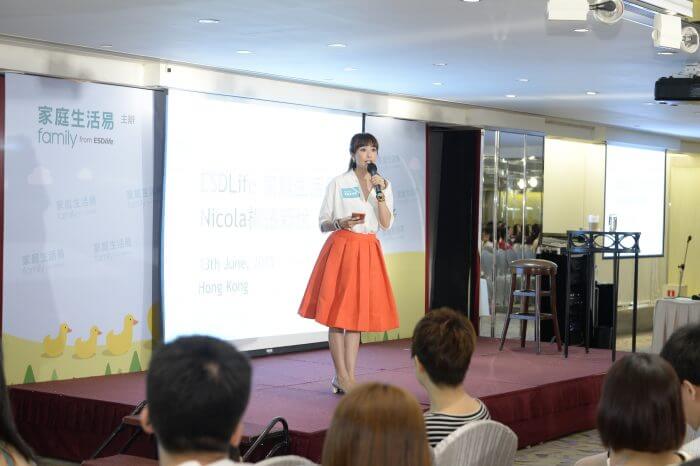 First Ever Collaboration with Celebrity Mom
family.ESDlife had their first partnership with celebrity mom, Nicola Cheung Yeung to participate in our member activity. The collaboration has received overwhelming responds and attracted nearly 300 parents to join the event within a week.
Design Targeted Content to Audiences
With targeting topics, the seminar provided creative yet informative parenting skills and tips. Nicola's own experience also struck a chord with the audience, encouraged bloggers to share what they have gained at the seminar on the parenting platform.
Member Engagement Event
The event has successfully helped increase brand awareness among new parents, as well as recruited new members to expand our member base for data collection.
Challenges
To design a fresh and attractive parenting topic for members as many has been covered by other media
To boost brand awareness for a media channel
Solutions
Invited Nicola Cheung Yeung, the celebrity mom to design creative yet practical topics with her successful example, generate excessive noise over ESDlife platform
The event was exclusive to our MRS Club members and encouraged our bloggers to share their experience at the seminar on social media platforms
Media Channels

family.ESDlife

Project

Parenting Seminar By Celebrity Mom Nicola Cheung Young

Type

PR And Marketing Events

Scope Of Services

Event Planning | Guest Invitation |
Media Relations