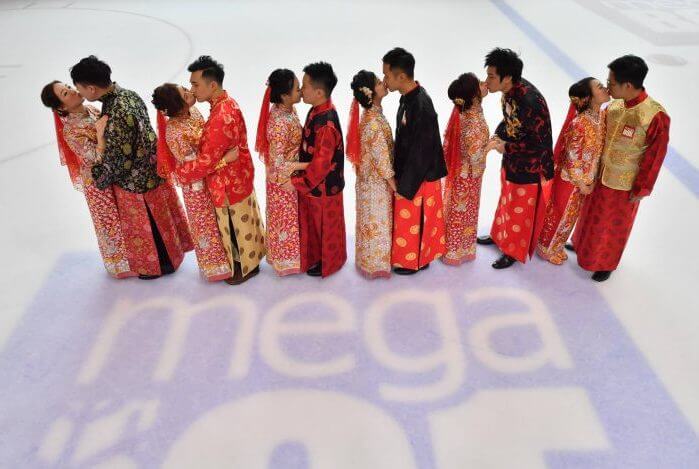 Unique Mass Wedding on the Ice Rink
For the second year in a row, wedding.ESDlife has organized mass wedding at MegaBox's ice rink on the White Day. Members of Wedding Union are invited to participate in this meaningful and talk-of-the-town mass wedding event. This unique wedding ceremony caught engaged couples' attentions and received 50 couples' interest to apply for the event.
Integrated PR and Event Management Services
Together with a survey result announcement on "Chinese Wedding Etiquette & Spending", the mass wedding event under the Chinese theme maximized the media attentions and extended the coverages in different media sections.
Challenges
To recruit engaged couples to participate the mass wedding who willing for media exposure
To gain media exposure for the same nature of event the second year
Solutions
With ESDlife's powerful database full of engaged couples as well as its influential wedding media channel, right couples are easy to be targeted and attracted
A localized topic has been selected and with a well-designed questionnaire to discover Hong Kong people's habit on Chinese wedding etiquette and spending that interest the media
Client

MegaBox

Project

Chinese Traditional Wedding Spending Survey

Type

Research And Survey

Scope Of Services

Survey Coordination | Data Analysis |
Result Announcement | Media Relations